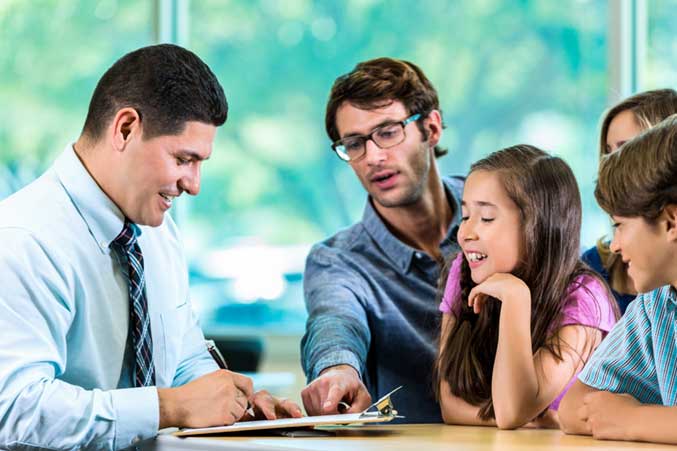 CCSP Scheme
The CCSP Scheme provides support for parents on a low income to avail of reduced childcare costs at participating privately owned childcare services and at community not-for-profit childcare services.
The Department of Children and Youth Affairs pays a portion of the childcare costs for eligible children, with the parent paying the remainder. The eligibility of the parent is determined by their status with the Department of Social Protection and is set out on our table below. Interested parents should contact us at 057 86 61029.
A child must be under 15 years of age to be eligible for CCSP, that is, the child must be born on or after 1 September 2002 to be eligible. CCSP subvention is available for up to 52 weeks of the programme year.
You may be eligible for CCS/CCSP If you are a parent/guardian who:
holds a medical card or GP visit card;
is on low income;
is in school;
in further education;
job training;
or in receipt of a social welfare payment,
Check the table below to view what 'band of supports' are available to you based on your situation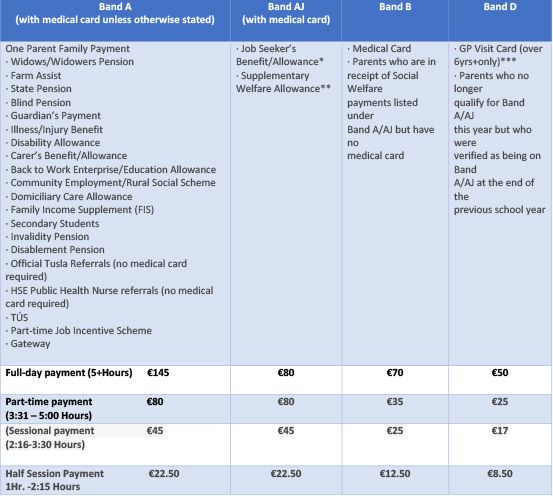 Download Band of Supports Table
Information on Community Childcare Subvention Plus (CCSR) Scheme
CCSR is intended to support the Programme Refugees (PRs) in their resettlement and integration into Irish society. It enables parents to attend a language and orientation course within their reception centre for eight weeks and then a full year following their move into the community.
Participating pre-school going children must be between 0 and 5 years old on their start date. School-aged children (between 6 and 12 years) can access childcare for the primary school holiday periods only. Parent/s must supply a completed eligibility letter submitted and signed by the Department of Justice and Equality.
Part-time places (between 3hrs 31mins and 5hrs) are provided under the CCSR programme.
Information on Community Childcare Subvention Resettlement (CCSR(T)) Scheme
CCSR(T) provides access to free childcare for children of families experiencing homelessness. The provision provides subvention for all pre-school children, including those of ECCE eligible age range aged 0 to 5 inclusive. The scheme is also designed to help those transitioning from homelessness to permanent accommodation. CCSR(T) is only available through participating early years services.
Participating pre-school going children must be between 0 – 5yrs on their start date.
To apply for CCSRT A verification letter from Focus Ireland or from a local authority is required.. In order to confirm eligibility, both the Parent's and Child's Personal Public Service Number (PPSN) are required, as well as the child's date of birth.