The aim of this page is to help parents make informed decisions when choosing childcare in Laois.  It is important to understand the different types of Early Years Services available in Laois.
Early Years Service Providers
Early Years Services and childminders provide full time care, part-time care, sessional and after-school services. Fees charged are generally at the discretion of the service provider
Private Service Providers
Private service providers offer quality childcare services that are run as private businesses. These Early Years services range from small businesses that are operated by sole traders to larger childcare facilities that are operated by companies, some of which may have a number of different services in various locations. Private services may offer the Early Childhood Care and Education programme (ECCE), Community Childcare Subvention (CCS), Community Childcare Subvention Plus (CCSP), Community Childcare Subvention Universal (CCSU), Community Childcare Subvention Resettlement (CCSR), Community Childcare Subvention Resettlement (Transitional) CCSR(T) and the Training and Employment Childcare (TEC) Funding Programmes.
Community Service Providers
Community Service Providers (not-for profit) offer quality Early Years services and are managed by a voluntary Board of Management. Community based childcare services may offer the ECCE, CCS, CCSP, CCSR, CCSR(T) and TEC childcare Funding Programmes.
A Childminder is a self-employed person who provides childcare in their own home. Childminders may offer the National Funding Programmes to parents subject to meeting certain criteria.
Different Types Of Childcare:
Sessional: A sessional service refers to a programme for children for up to 3.5 hours per session. Services may offer a morning and/or an afternoon session.
Part-Time Day Care:A part-time day care service refers to a programme for children over 3.5 hours and less than 5 hours per day.
Full Day Care: A full day care service refers to a programme of activities for children for more than 5 hours per day.A full day service may include sessional and part-time services and School Age Childcare Services for children attending primary school.
School Age Childcare: School Age Childcare refers to centre-based services for school aged children from 4 – 12 years which operate during one or more of the following periods: before school – after school – during the school holidays.
Childminders: Childminding services refers to care for children within a Childminders home. A Childminding service may include sessional and part-time services and School-Age Childcare services for children attending primary school.
Parent & Toddler Groups : Parent and Toddler groups are a great place for parents (both mothers & fathers) but also grandparents, guardians, childminders and carers to get together and provide a fun filled environment in which their children, usually under 5, can play.  Visit our Parent and Toddler page for more information: https://www.laoischildcare.ie/schemes/parent-toddler-groups/
For more information on the different types of funding schemes available to parents please click on the boxes below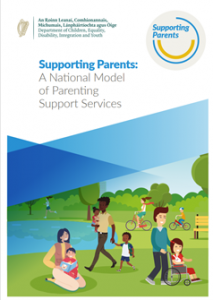 The Supporting Parents book has four key goals, to achieve:• Greater awareness of parenting support services• Greater access to parenting support services• More inclusive parenting support services• Needs-led and evidence-informed parenting support services
To download a copy please click here: Supporting Parents
---

What is the National Childcare Scheme?
The National Childcare Scheme is a pathway to truly accessible, affordable, quality childcare. From October 2019 it will replace all previous targeted childcare programmes with a single, streamlined and user-friendly Scheme to help parents meet the cost of quality childcare.
Supports are available for families with children aged between 24 weeks and 15 years who are attending any participating Tusla registered childcare service, including any Tusla registered childminder.
For further information relating to the National Childcare Scheme please visit https://ncs.gov.ie/parent
---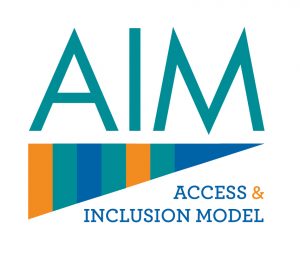 AIM Information for Parents:
How to Apply for AIM supports: AIM aspires to help all children, regardless of ability, to access quality early learning and care and create a more inclusive culture in pre-schools. Children and pre-school staff benefit from AIM through universal supports for the sector, and targeted supports for individual children.
Applying for AIM educational advice and mentoring is very simple. If you think your child will need support in pre-school, speak to your child's pre-school provider, and, with your consent, the pre-school can complete an online Access and Inclusion Profile. It is important to read the application form and complete the consent when starting the application process in collaboration with the pre-school. Once all the information is complete, the pre-school will submit this application to Pobal.
For more information and supports you can visit their new redesigned website: https://aim.gov.ie/
---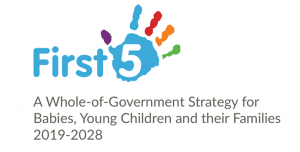 First Five – Parents Section
The First Five Website provides parents with a Preschool at home Hub which has a range of activities to support and encourage children's interests and aims to keep them playing and learning at home.
Included here are a range of typical activities that happen at pre-school which have been adapted for children to do at home, at a time that suits them and their family.
Remember, when children are playing they are learning. When children are included in everyday household activities they are learning.
Early Learning and Care settings have been asked to connect with families to support the children in their setting during current restrictions.  They may expand on the activities linked here based on the interests of their child, if families wish to engage.
For more information visit the website at https://first5.gov.ie/parents/pre-school-at-home
---
Parents Information from our Noticeboard